EVER.
I couldn't explain the feeling that was in me... Excited? Perhaps. Happy? Certainly is. I dunno... It's just really REALLY amazing!
Ahem. Ok, from the top!
I know I said I didn't wanna make this commercial with less pictures but~ Yeah it's a really great experience that I have to share with everyone. =3
So as I mentioned last time, we have to watch a orchestra performance at KLCC, The Malaysian Philharmonic Orchestra. As you all know I was really excited and couldn't wait for that day to come. It's my first time seeing an actual orchestra performance so I have no idea hows it like.
So the dress code, as usual, is formal.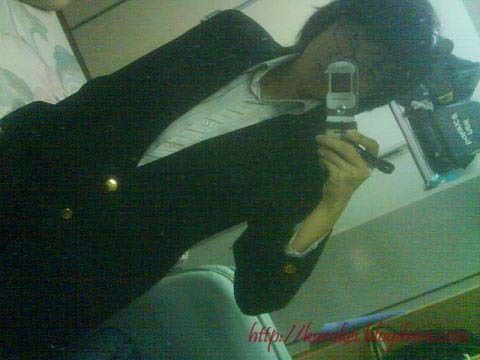 And of course, I'm not wearing any girly dresses or skirts. No way. I'm a guy! =D Besides, coats are cool and professional. lol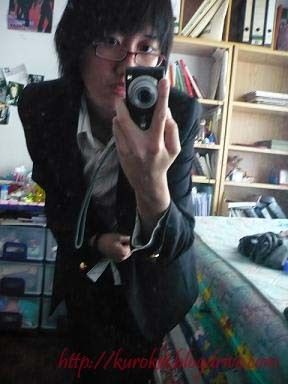 Right let's move on. =3
The show starts at 3pm, which gives me plenty of time in the morning to go Midvalley for the instrument fair! But it wasn't actually a instrument FAIR, but a Yamaha fair which was really small. But there's this young guy who sat down and performed. Whoa. He's good, but not as good as my Yoshiki WAHAHA. XD
*ahem* Anyway, he wasn't THAT good, 'cause his fingers are not stable enough when playing fast and many notes. Yoshiki was definately better. Hohoho.
We waited for Calvius to appear(he went to somewhere near Midvalley), walked around and went back to KLCC.
We met up with Shvon and went to food court. Ate a RM 7 Sizzling Noodle with mushroon and egg. So expensive can? I was so hungry I forgot to take a picture of it. It was actually not bad. lol
OK FINALLY!! The orchestra!!
No pictures when we went there 'cause it was announced that the performance will start in 5 minutes. But I could tell you that there's glasses boxes of old string instruments. As the conductor said, were not only instruments, but also, work of arts. =3 I will remember that phrase forever.
Ok so as we are all seated, the stage was a small part of the orchestra, and the conductor appeared. Oh yeah before that, a decription of the whole atmosfere. It was grand, not like any place I've been to before. It was beautiful. The conductor gave a opening speech WITHOUT A MIC, and everyone went silent. When I mean silent, I really meant ABSOLUTE SILENCE. As if we could hear it if someone breathed. It actually hurt my ears to hear such silence. lol
Then they started playing.
It was like a dream, seeing a real performance infront of my eyes.
The first song was short, yet entertaining. It was Concerto Grosso in B flat(Op.3, No.1).
After the first song ended, the performers left and the seats on the stage were rearranged to the actually orchestra seating, and a Grand Piano was brought out to the center front of the stage. Then everyone came out and got seated. OMG and I heard an actual tuning! I only saw tuning in the drama Nodame Cantabile and never thought that it'll be so different hearing them live. I felt so touched.
And the concerto starts. Piano Concerto No. 2 in G(Op.44).
It was so overwelming I nearly cried, and it's not even a sad song. The feeling is too hard to describe.. I could feel myself being sucked into the wonderful music, drowning. It sounds exaggerating but it's how I really feel. I never felt happier, as if my stress just washed away by the melody. Ahh~ It was so perfect.
Then it was the interval! 20 minutes break. lol

The guys.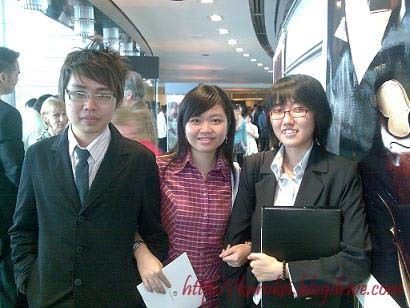 Bodyguards escorting the lady. lol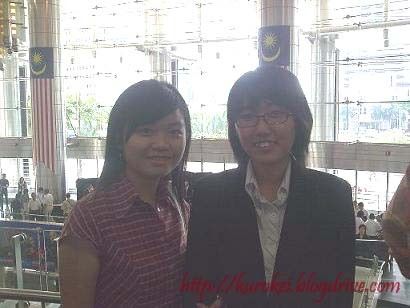 Lady Shvon and moi.
There were little cakes and tea placed there but we thought we need to pay them. According to my dad, they are free. Dang I should've go enjoy the food. Oh yes and I bought a pamphlet for RM 5! It introduces the composer of the song and how the song goes.
The 3rd and last piece was Symphony No.1 in E minor (Op.39). It was fantastic. <3
The guy on 1st violin was really cute 'cause he kept on smiling as he plays. Can see that he's really enjoying his play. Makes me wanting to take out my violin and play again... but for now, piano for me. However my fav. instrument is of course, still, the violin. Eventhough I don't know how to play it. lol
There's this lady who was quite short in the orchestra but she played the Double Bass!! That's the biggest string instrument and you have to sit on a really tall chair to play it. If not you'll have to stand up to reach the keys. Her feet didn't even reached the ground, that's what make her so cool. XD
The only instruments I could see from my seat are only violins, viola, cello, double bass, the grand piano and I think I saw trumpet and trombone. T_T I hope I could see more instruments. I really should come again and this time, get seats at above so I could get a better view of the whole orchestra. =3
And finally reached the end of a beautiful day. =(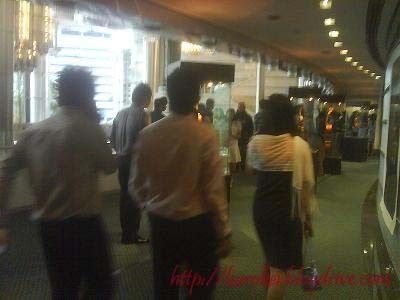 Old string instruments presented in glass boxes.

Violin display.
There's a guy near the violins handcrafting a actual violin in person! X3
Then it was time to go home. =( So fast.
Oh and it's father's day yesterday! Happy Father's Day! <3 I didn't get anything for my dad... I have no idea what to get him BUT I did sent an sms that will post my greetings on the tv. And he saw it...when I asked him to. lol.
And guess what? I moved! LOL.
But not officially moved in yet.
but my beautiful new queen size bed is there. <3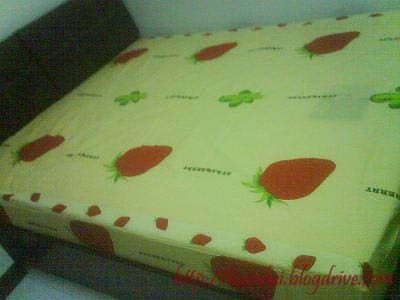 HAHAHAHA STRAWBERRY!! XD <3
Damn I love strawberries, but I don't eat them. Weird huh.
Speaking of strawberries, Darren bought us strawberries from Cameron! Thanks Darren! I ate 2. Hehe.
STRAWBERRIES ARE LOVE!! Well, cute ones. I'll post my strawberry collections after I moved to my new house. lol
Love,
KEI